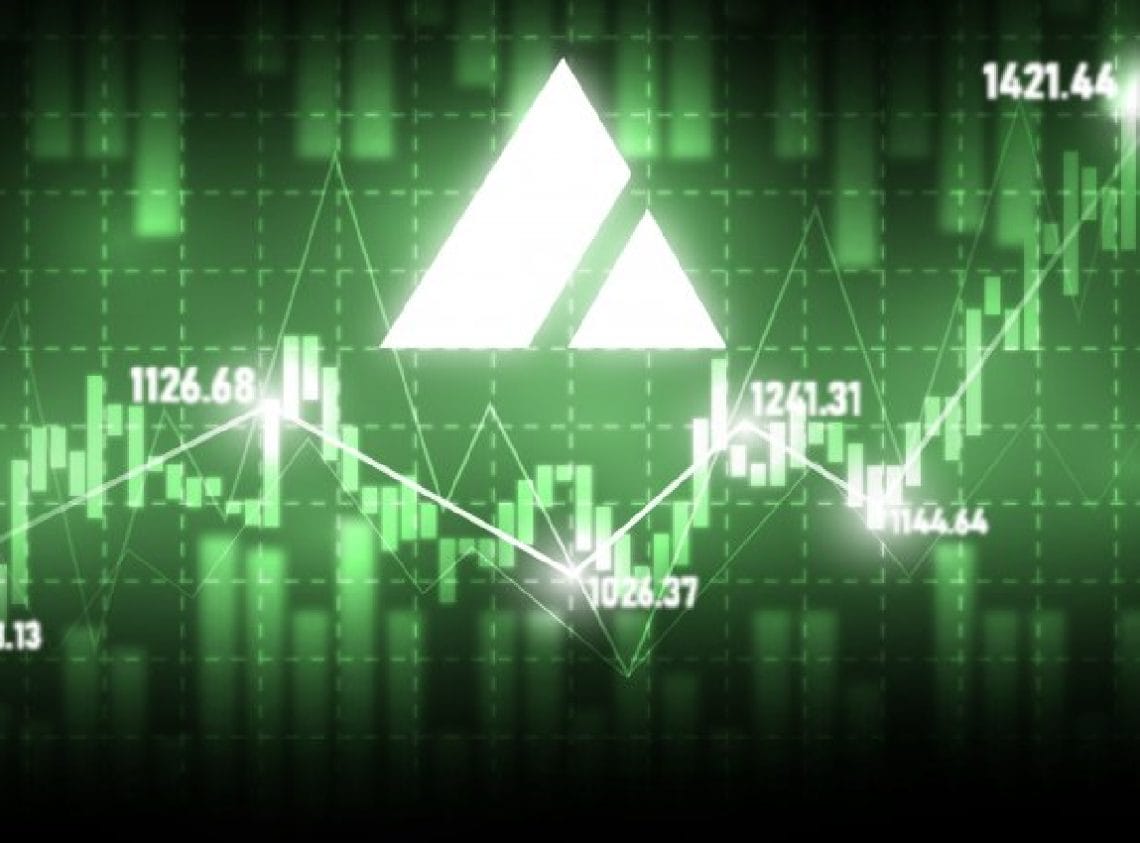 On Friday morning, the AVAX token of Avalanche network experienced a 2% dip in its price due to Grayscale Digital Large Cap Fund offloading its holdings. Grayscale reported to the Securities and Exchange Commission (SEC) on Friday morning about portfolio rebalancing efforts. To do this, they sold all Avalanche ("AVAX") holdings and used that cash to buy existing fund components to maintain a proportional weighting among them.
Greyscale removes AVAX and adds SNX and Smart Contract Platform Ex-Ethereum fund
The firm revealed their alterations in a tweet, mentioning that they adjusted their DeFi Fund by including Synthetix (SNX) and Smart Contract Platform Ex-Ethereum Fund while taking out Algorand (ALGO).
Last month, Avalanche's token skyrocketed 6.9% to $13.65 (as reported by CoinGecko). However, it has since dropped 15%, trading on Friday morning at $11.56 from the previous high of a month ago. It's noteworthy that, as of September 30th and detailed in its last quarterly report, AVAX constituted much less than 1% of the Grayscale Fund's overall $163 million in Assets Under Management (AUM).
Greyscale adds BTC, ETH, ADA, MATIC, and SOL to its large-cap fund
The Greyscale large-cap currently consists of 65% Bitcoin, 31% Ethereum, 2% Cardano's ADA token, 1% Polygon's MATIC, and 1% Solana's SOL.
Grayscale has been monitoring the CoinDesk Large Cap Select Index since July, which was launched in April with a mission to track and measure the market capitalization-weighted performance of many prestigious digital assets. This index helps identify those significant cryptocurrencies that are popularly traded and have high liquidity.
During the quarterly review, Grayscale decided to offload their stashes of Bitcoin Cash (BCH), Litecoin (LTC), Chainlink (LINK), Polkadot (DOT), and Uniswap (UNI). However, this coincided with when they started utilizing the index.
Understandably, Grayscale would use a CoinDesk index for its fund because Digital Currency Group owns both corporations. Nevertheless, DCG has been under scrutiny since November due to doubts concerning the viability of its lending arm, Genesis.
Since then, DCG has faced significant scrutiny. Yesterday it decided to close HQ, its wealth management division; this news was first reported by The Information and released on the same day that Genesis –another one of DCG's companies– disclosed considerable job cuts.
Last week, Cameron Winklevoss of Gemini wrote a public letter lambasting the DCG CEO Barry Silbert for employing "bad faith stall tactics". Copartnering with Gemini to provide its Earn service, Genesis has had nearly $900 million worth of user funds frozen on their platform since November.