Bitcoin price slid lower Monday after it lost ground over the weekend after the US Producer Price Index (PPI) numbers on Friday showed a slight tilt higher. However, the number was still lower than its last number, which was revised upwards, making the drop even bigger. Nonetheless, traders disregarded this and stayed bearish as the new number came out slightly higher than the median expectations, putting pressure on cryptocurrencies overall.
Ape Foundation opened staking for ApeCoin (APE), $30 million worth of tokens were deposited in the contract within the first 24 hours. Binance announced a staking program for users to stake their Bored Ape Yacht Club (BAYC) and Mutant Ape Yacht Club (MAYC) NFTs and earn APE. The outlook on ApeCoin price is bullish, the target for the NFT token is the monthly high of $4.50.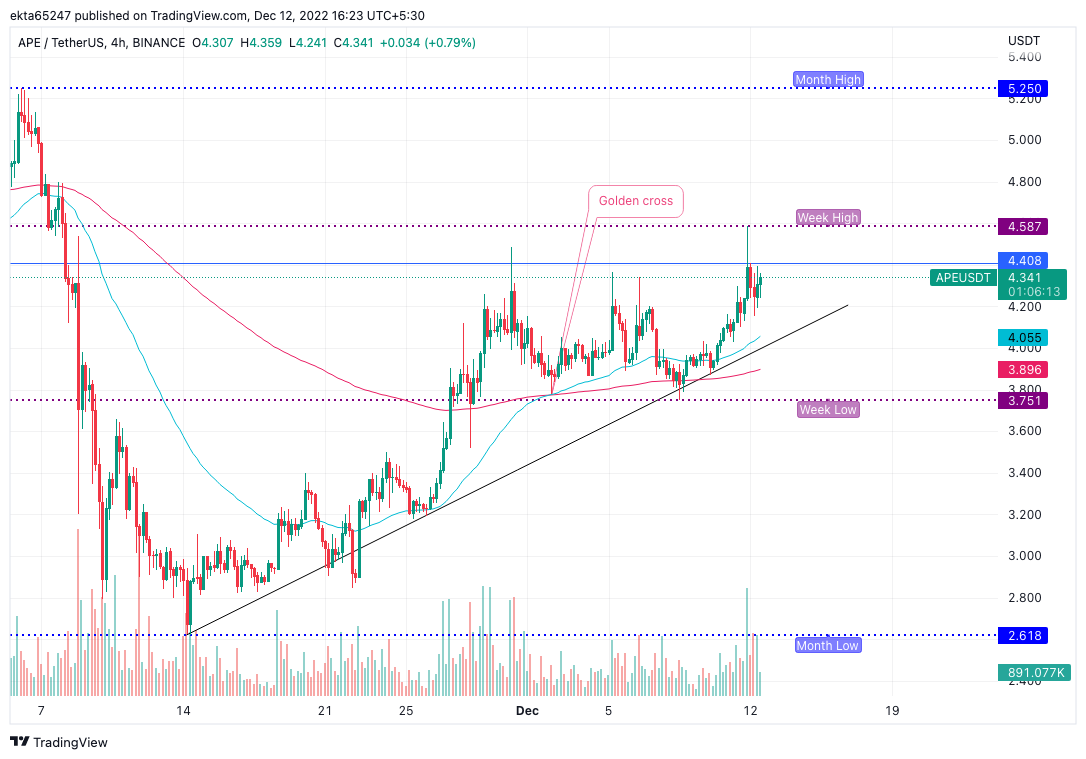 Litecoin accumulation by large wallet investors has picked up pace prior to central bank decisions on interest rates this week. LTC whales scooped up 2.95 million Litecoin tokens worth nearly $220 million since the first week of November 2022.