Bitcoin (BTC) price is already up over 4% for the year as bulls re-emerge on the scene after a long hiatus. Bitcoin is not showing such violent spikes as seen in its little cousin Cardano because of the broad and mainstream correlation with other asset classes in financial markets. With heavy bond buying and a US dollar that does not seem to weaken or strengthen in one direction, traders are careful to place their money in just one asset or asset class.
Dogecoin (DOGE) price action sees bulls frontrunning the US inflation numbers for this Thursday as some second-tier data out of the US and European inflation numbers point to a slowdown in both inflation and the economy. This makes traders dream of a Goldilocks scenario of lost investments over 2022. It seems it is payback time for the bulls toward the bears, with DOGE set to jump toward $0.085 this week.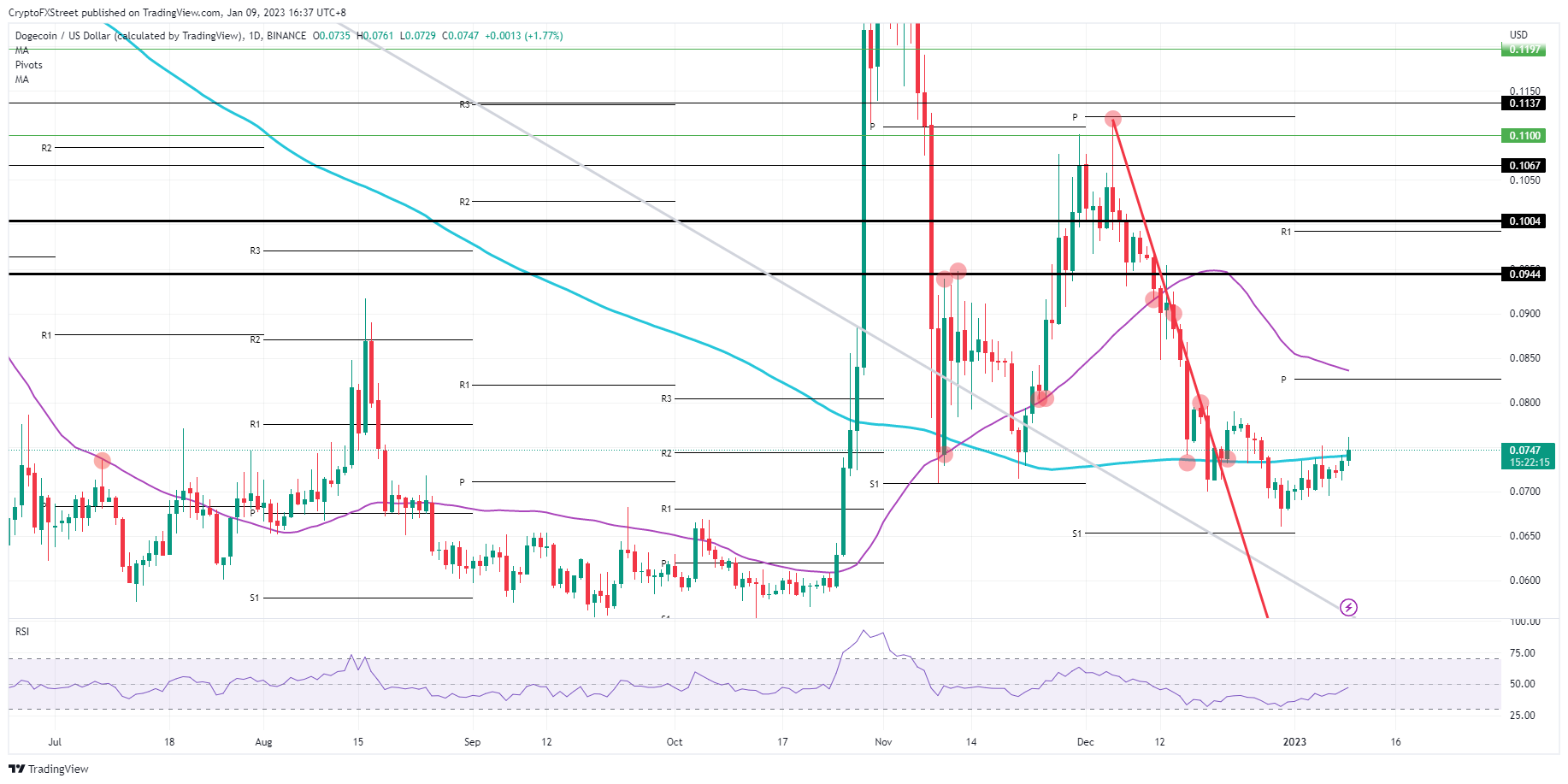 Shiba Inu, the second-largest meme coin in the cryptocurrency ecosystem, is currently in an uptrend. Bitcoin and Ethereum held their ground over the past week as altcoins like Shiba Inu yielded double-digit gains for holders.