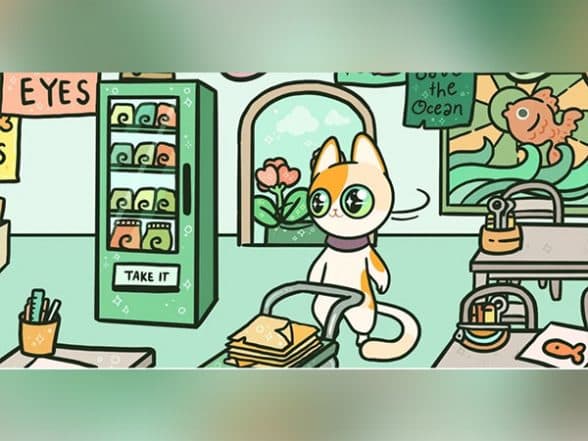 New Delhi [India], January 5 (ANI/ATK): Let's face it: 2022 was a tumultuous year for the crypto market. With FTX's fall and a couple of crashes, the investors were shaken. However, with the incoming of the new year, crypto enthusiasts and investors have a recharged energy. The charts are green again and market analysts have a positive feeling about cryptocurrencies in general.
Bitcoin (BTC) has provided 100x profits for its investors in the past decade, so even with a couple of crashes last year, it will be difficult for investors to write off this pioneering crypto. When it comes to Dogecoin (DOGE) and its celebrity fan-following, the meme cryptocurrency seems to be back on the track after stumbling for a while.
Also Read | Queen of Pop Madonna Is 'Secretly' Planning Greatest Hits Tour To Celebrate 40 Years of Music Career.
However, both Bitcoin and Dogecoin might need to watch their backs because of the new entrants in the crypto market. Big Eyes Coin (BIG), a community-backed token, has made headlines in the year 2022 for its utility aspect, NFT club and its sustainable measures.
Let's find out if Big Eyes Coin will be able to surpass Bitcoin and Dogecoin in the crypto market.
Also Read | Vande Bharat Stone Pelting Incident: Railways Initiates Action Against Miscreants for Damaging Govt Property in West Bengal.
Bitcoin And Dogecoin: A 2023 PerspectiveWhen Satoshi Nakamoto launched the white paper of Bitcoin back in 2009, little did they know that the world would be reformed with their ideas. Since then, cryptocurrencies have revolutionised almost all industries: art, gaming, finance, and entertainment, to name a few.
But, the original Bitcoin code consisted of some issues, as is the case with all innovations. Hence, Vitalik Buterin launched Ethereum (ETH) to tackle those issues. And with Ethereum's new roadmap (merger) and its eco-friendly practices, investors might flock towards it as it provides better utility and has future viability.
On the other hand, Dogecoin has suffered in 2022. Even though Elon Musk and some other celebrities have favoured this meme coin over Bitcoin, the community has failed to innovate and make its mark. This led to its fallen market capitalisation. Moreover, with newer meme coins in the market like Big Eyes Coin, investors have more options to invest and interact with cryptocurrencies that are not just limited to dog-themed mascots.
Big Eyes Coin: Meme Coin Slated To Rule 2023
As a community-driven meme token, Big Eyes Coin offers immense possibilities in the crypto market. Launched last year to pour wealth into the DeFi (Decentralised Finance) ecosystem, Big Eyes Coin has raised more than $12M in its presale so far. The presale success points to one thing: Big Eyes Coin is here to rule the crypto market.
With its NFT components, Big Eyes Coin will be launching a full-fledged NFT club and a collection of carefully created artworks that will put NFTs on the world map again. Its NFT club will allow the BIG token users to exchange digital assets, enter competitions and earn several rewards.
Big Eyes Coin also doesn't shy away from its sustainable responsibilities towards the natural ecosystem. To tackle the problem of ocean pollution and to save fish, Big Eyes Coin will be donating 5% of its wallet profits towards sustainable projects and ocean conservatories.
Final Thoughts
It is safe to say that with Big Eyes Coin's exciting roadmap and promises, Bitcoin and Dogecoin will soon be part of ancient history. Consider investing in Big Eyes Coin as the meme coin will help you maximise your crypto portfolio in 2023.
Use the code BIGsave343 to get bonus coins on your purchase!
Click on the links below to enter the presale stage today!
Presale: https://buy.bigeyes.space/
Website: https://bigeyes.space/
Telegram: https://t.me/BIGEYESOFFICIAL
This story has been provided by ATK. ANI will not be responsible in any way for the content in this article. (ANI/ATK)
(This is an unedited and auto-generated story from Syndicated News feed, LatestLY Staff may not have modified or edited the content body)