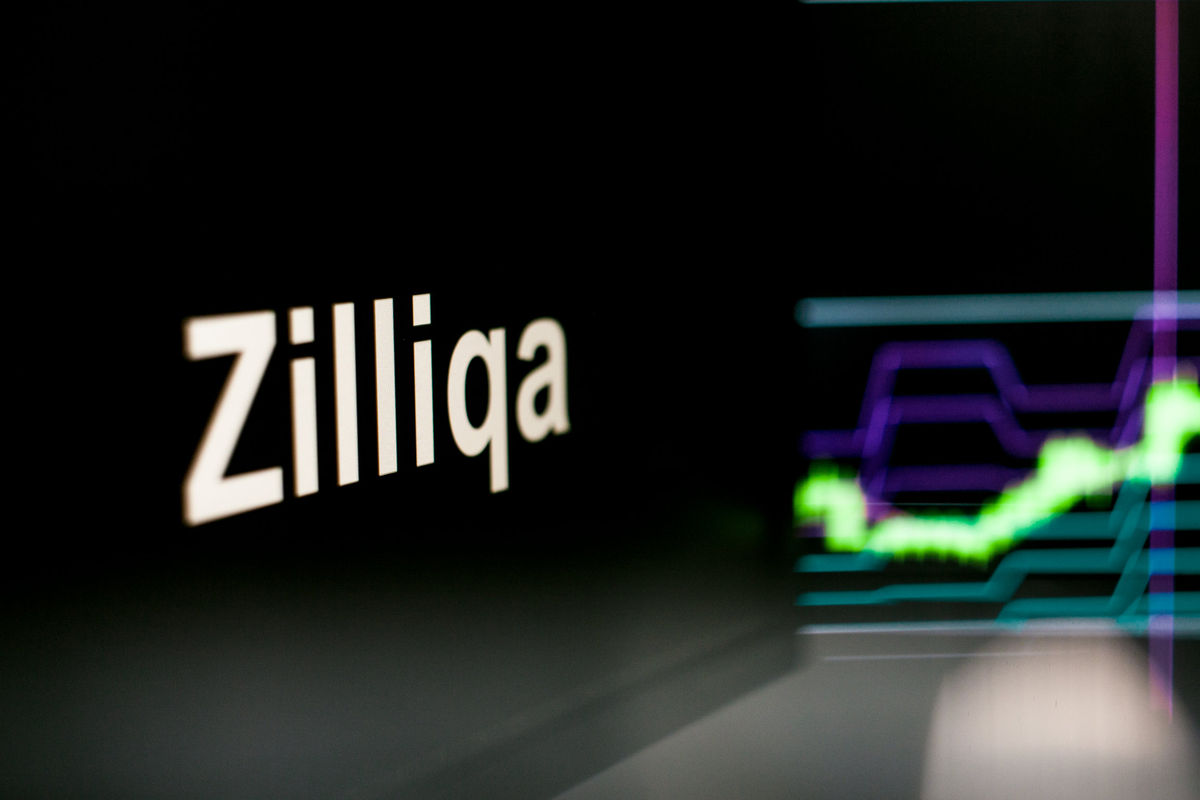 Cryptocurrency prices and stocks started the week well as the US dollar index plunged. Bitcoin moved comfortably above $17,280 while Ethereum moved above $1,325. Cardano, Gala Token, Litecoin and Sandbox also rallied while the Dow Jones futures rose by 125 points. Here is the top crypto price prediction for Zilliqa, Cardano, and GMT.
Zilliqa price prediction
Zilliqa is a leading blockchain project that introduced the concept of sharding that has now been embraced by other projects like Ethereum and Polkadot. ZIL, its native token, made a strong rebound as investors waited for the upcoming upgrade that will introduce EVM compatibility.
By being EVM compatible, it means that developers will be able to build apps that are compatible with those built on Ethereum. The 4H chart shows that Zilliqa price soared above the important resistance point at $0.023, which was the highest point on December 5. It has soared above all moving averages while the Relative Strength Index (RSI) has moved to 92. This means that it is extremely overbought.
Therefore, I suspect that Zilliqa price will decline sharply in the coming days as it moves into a distribution phase. If this happens, the next key level to watch will be at $0.023.
Learn how to buy Zilliqa.
Cardano price prediction
In my recent Cardano price forecast, I said that the reward outweighs risks in 2023. While I have been short ADA for long, I believe that the coin could have a good year. Cardano has soared as investors bought the dip. The likely reason for the rally is that Charles Hoskinson is opening a hospital that will accept ADA. It is also rising because of the perception that it is undervalued.
Cardano has soared above all moving averages. It also moved above the resistance at $0.3296 briefly and then pulled back. Like Zilliqa, ADA has moved to the extreme overbought level. Therefore, a brief pullback to $0.28 is likely.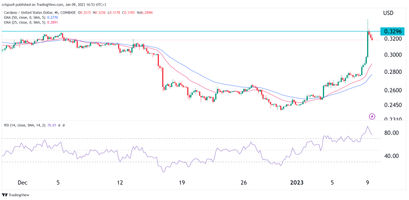 Learn more about how to buy Cardano.
GMT price prediction
GMT is the native token for the StepN ecosystem. For starters, StepN is a Solana-based platform in the move-to-earn industry. Users of the app first buy its NFT boots and then get rewarded when they exercise and move.
GMT price soared in sync with other cryptocurrencies. As it rose, it moved above all moving averages and the important resistance level at $0.2700. It has risen above all moving averages and also gotten extremely overbought. Therefore, I also suspect that GMT crypto price will retreat and retest the support at $0.2700.