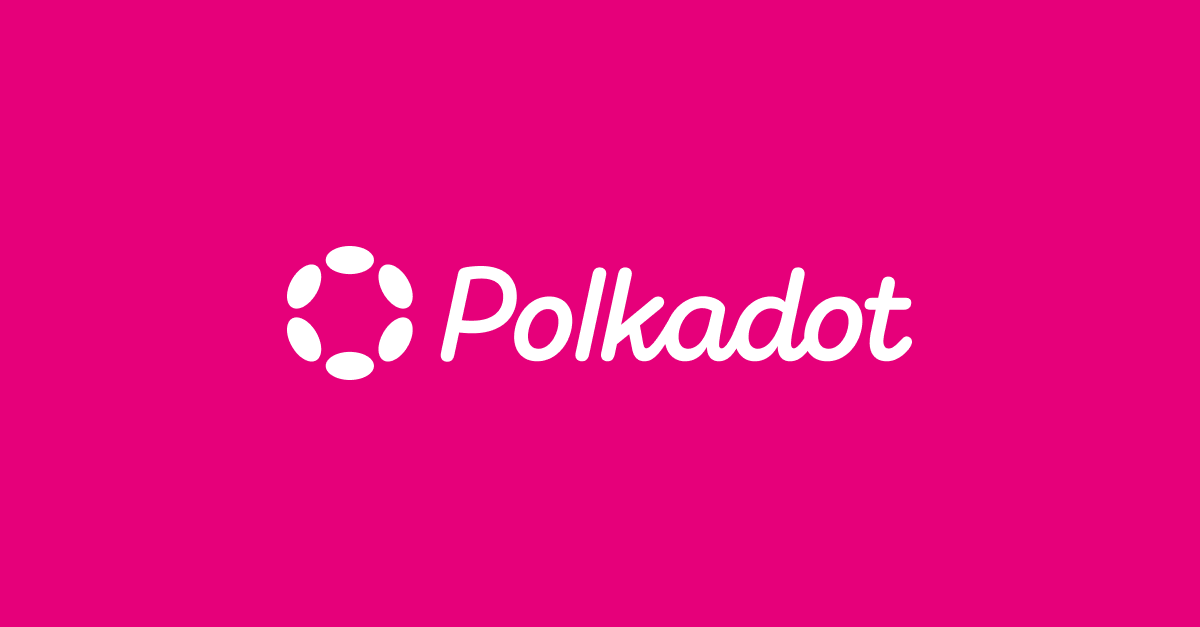 On social platforms like Twitter, there is a fair amount of chatter related to Polkadot going on. In fact, according to LunarCrush's data, DOT-related social engagements have risen by 30.7% over the past week.
At press time, it was the talk of the crypto town for scripting a new bearish record. With three more days left in 2022, Polkadot has stooped down to a new yearly low. As illustrated on the 4H chart, the price of the asset noted a free fall to $4.26 a couple of hours back.
The tale was slightly different for DOT until a few days back. In mid-December, the price of the asset created a lower low. That was accompanied by a higher low scripted by the RSI, which flashed a bullish divergence.
Right after the divergence materialized, a long green candle was registered by Polkadot. After a brief consolidation that followed, DOT rallied up to the brink of $4.6, before getting rejected and initiating a downtrend.
When zoomed out further, it can be seen that the current price around which DOT is trading was last registered back in 2020. In fact, when compared to its highs of $55.09 created last year, the asset is currently down by 92.1%.
If Polkadot fails to retain its current support levels at $3.5-$3.7, the $2 range from August 2020 will come into play. Conversely, if participants start accumulating DOT, then there is upside room for it to glide upto $5.2 [blue] over the mid-term.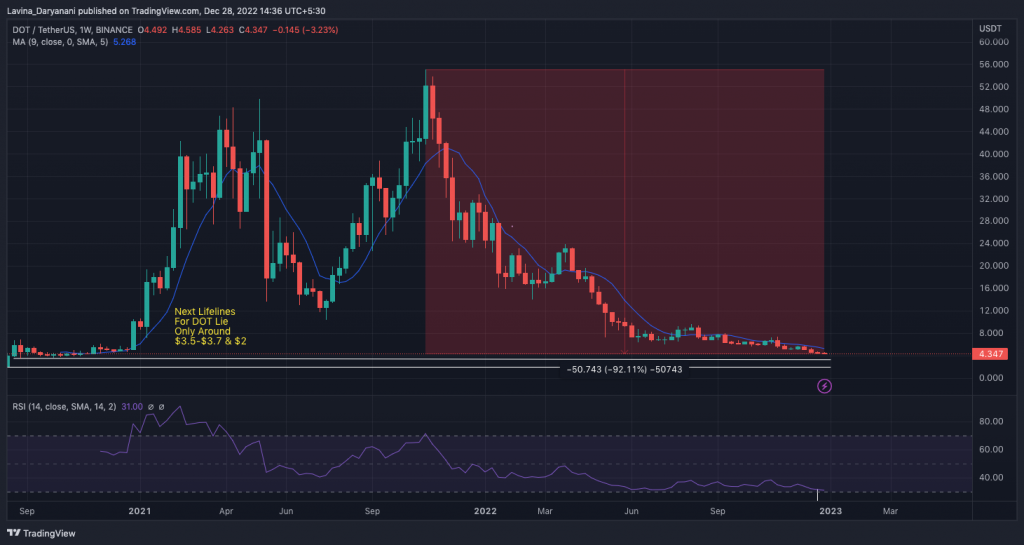 Is This A Buying Opportunity?
On the fundamental front, Polkadot has been putting up an impressive show. Via different partnerships, Polkadot has been trying to introduce application novelty within its ecosystem. Parallelly, Bitfrost [a parachain of Polkadot] is also working towards making the network's governance simpler and more efficient.
With so much happening within the space, the development activity of the blockchain platform has been consistently improving. A screener from Santiment revealed that Polkadot was the second most developmentally active ecosystem over the past 30 days. It stood second only to Cardano.

Alongside, it is interesting to note that Polkadot has been putting up a better performance on the revenue generation front than chains like Polygon, Solana, Fantom, and BNB Chain.
Blockchain development activity and the revenue generated are two of the few ways to measure the growth and potential of a particular project. Given the fact that Polkadot has been able to fare well, its long-term future seems to be shielded. Thus, it can be expected to fundamentally bounce back over the long term.