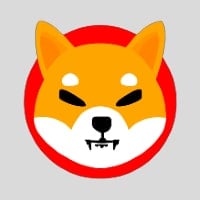 Shiba Inu and SHIB The Metaverse team is set to open a WAGMI metaverse Temple for the community's preview.
It will be featured as an exclusive experience for attendees of a Virtual Reality/ Augmented Reality exhibition in March 2023. 
Shiba Inu price is on track to break out of the ascending broadening wedge, potentially hitting $0.00001039 in a bullish scenario.
Shiba Inu, a dog-themed meme coin and Dogecoin competitor is gearing up to preview the first feature or so-called 'HUB' of their ecosystem's metaverse at a Virtual Reality/ Augmented Reality exhibition in Austin Texas, in March 2023. 
HUBs are epicenters of activity within the metaverse, offering distinctive experiences rooted in different themes. Shiba Inu's new offering is called the WAGMI Temple and it is the first of 11 HUBs attendees will have the opportunity to preview it in the Shib ecosystem's metaverse. 
Also read: Peter Schiff urges Bitcoin holders to sell BTC above $19,000 after bullish start to cryptocurrencies in 2023
Shiba Inu and SHIB The Metaverse receive invite to VR/AR exhibit in Texas 
The Shiba Inu team has been invited to exhibit at this year's SXSW XR Experience, in Austin, Texas. Shiba Inu's metaverse hosts digital experiences and worlds where participants can own and monetize digital real estate, opening up new opportunities for investment and creator monetization. 
Immersion in the WAGMI Temple – named after the crypto rallying cry of "We're All Going to Make It" – will offer attendees a realm with meditation, natural beauty, and spiritual connections in the metaverse. The experience will take the user through the history and discovery of SHIB token's creation and its decentralized roots.
Sherri Cuono, Metaverse Advisor to Shiba Inu token was quoted as saying: "Each [HUB] offers special attractions that may only be experienced in that HUB. The common thread is extensive digital or digital-plus-IRL utility including activities, commerce, customization, expression, events, education, exploring and more. Users will be able to earn passive income, collect in-game resources, generate rewards, and even have their own space to build and manage their projects in SHIB: The Metaverse."
With rapid development in its metaverse and ecosystem, the native token SHIB may be on track to witness a bullish breakout. 
Shiba Inu bulls prepare to push the meme coin to $0.00001039 
Shiba Inu price is in an ascending broadening wedge as seen in the chart below. The meme coin's downward breakout target is $0.00000822, the lowest point on the lower trendline of the wedge, according to technical expert Thomas Bulkowski's measurement rule. The upward breakout target is represented by C, at $0.00001039. 
SHIB/USDT price chart 
In the chart above, the zone between $0.00000900 and $0.00000940 is the key support for the meme coin as SHIB price resisted a drop below this zone and oscillated between the two levels for nearly three weeks from W3 Nov to W2 Dec 2022. 
Relative Strength Index (RSI), a momentum indicator signals trend reversals in assets. SHIB's RSI is below the oversold region at 70. There is potential for a SHIB price rally, therefore bulls are cautiously optimistic as the meme coin climbs towards its upward breakout target. 
A decline below the lower level of the zone, at $0.00000900 could invalidate the bullish thesis and result in a drop towards $0.00000822.